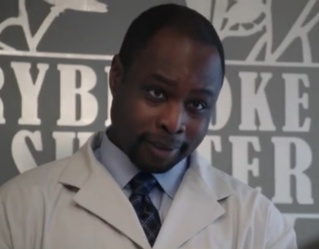 Birthname:
FTL Persona:
Storybrooke Persona:
Dr. Thatcher
Nickname or Pseudonyms:
Born:
Death:
Last Seen:
In Storybrooke
Characteristics:
loves animals
Fairytale Origin:
Memorable quote(s):
Lingering Questions:
Who is he in FTL?
In Storybrooke, Dr. Thatcher is the vet that runs the Storybrooke Pet Shelter where
David Nolan
gets a job after waking up from a long term coma. When
Mary Margaret
finds an injured dove she brings it to Dr. Thatcher for help.
Played By:
Kwesi Ameyaw